Sky Collection
HAND NUMBERED
SILK HEIRLOOM SCARVES

The Story
Sky Collection
"Home is a concept, an idea. It can be as grand as the sunlit ridge of a mountain or as intimate as the loose threads of a favourite sweater. But what does home mean when you're away from it and the world outside your door is less familiar?

"When I need something to remind me that home is closer than it feels, I look up. No matter where we go, we're all looking at the same sky. It's an uninterrupted expanse I wanted to capture in silk using beautiful pieces of art you can wear and keep close to you no matter how far away from home life takes you."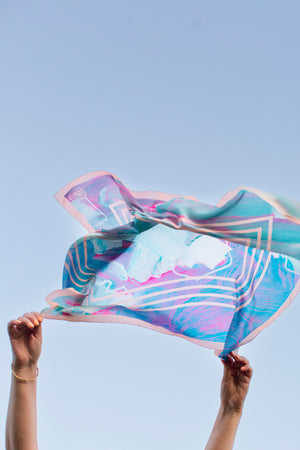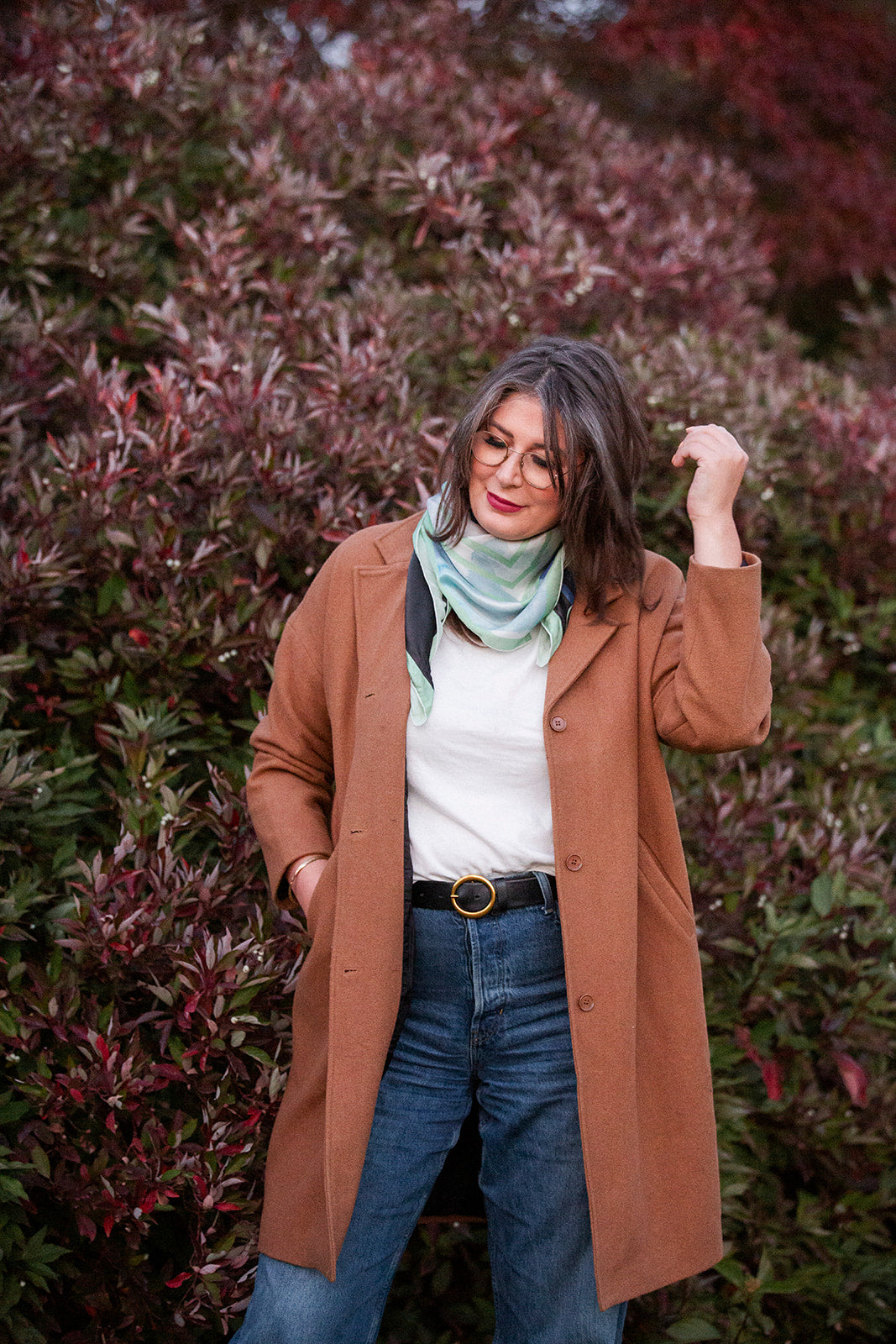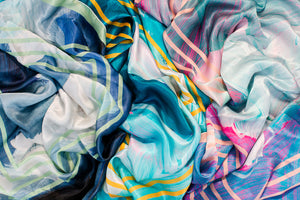 The Work
Three Unique Designs
Each luxurious 100% silk scarf features one of three stunning skies in vibrant colours—Mint Cumulus, Peach Afterglow, and Golden Hour. A perfect mix of craft and beauty. Made in Canada.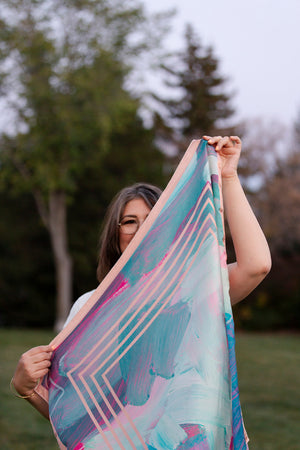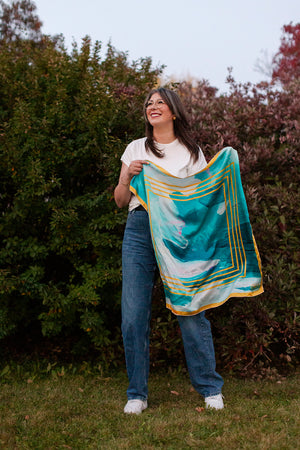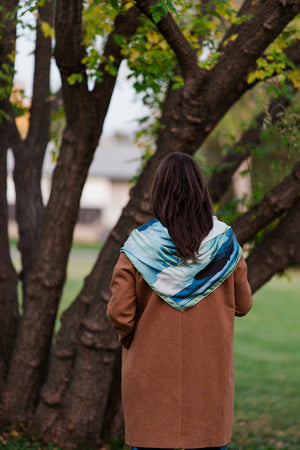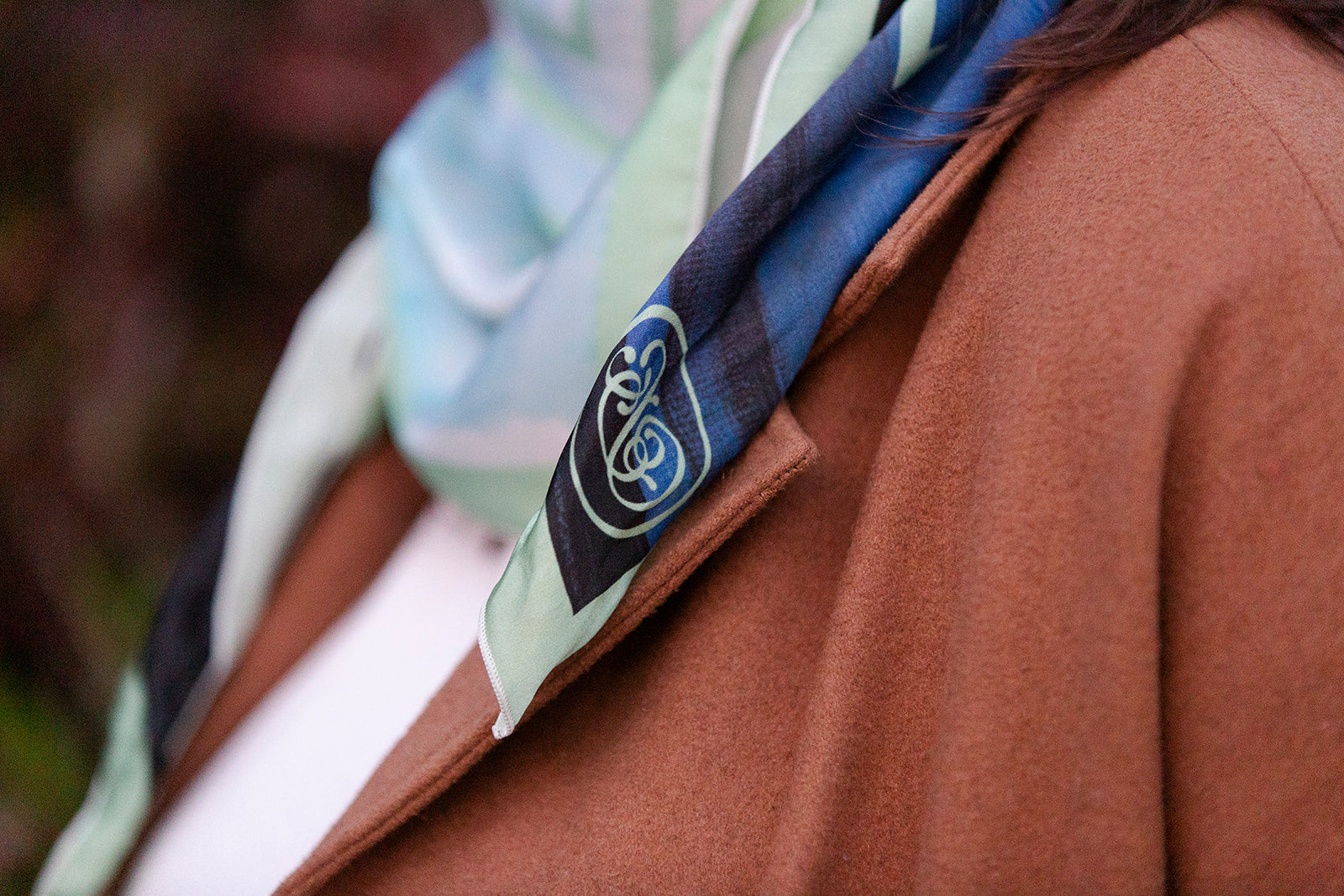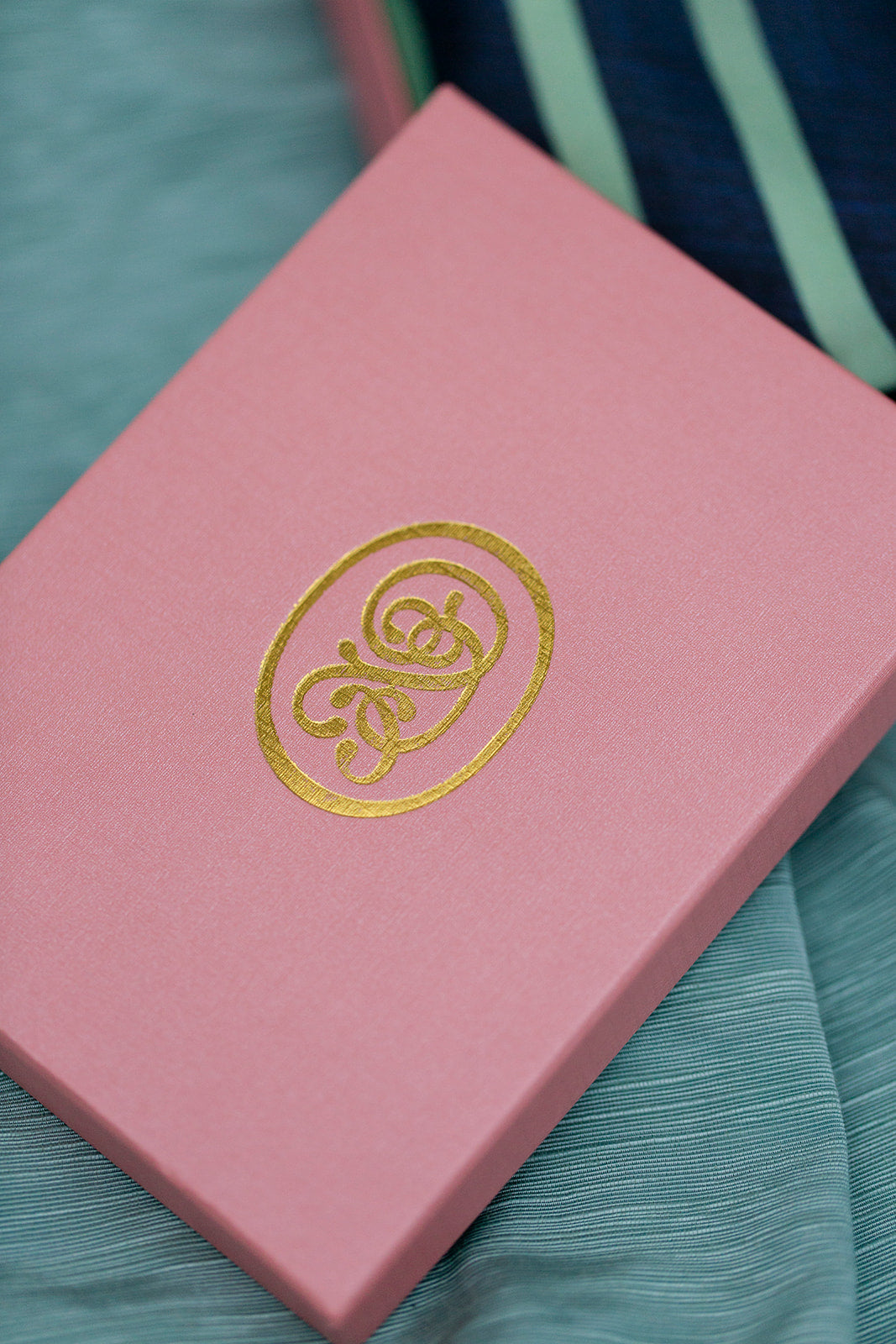 SKY COLLECTION
LIMITED RUN
SILK HEIRLOOM SCARVES